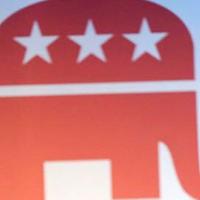 Joe Pinion wins GOP nod against Charles Schumer | Govt. & Political News
GARDEN CITY — New York Republicans today endorsed Joe Pinion, the high-energy conservative commentator who is seeking to become New York's first black senator to take on Charles E. Schumer, incumbent since 1999, leader of the Senate and New York politics icon. .
But none of that seemed to deter the Yonkers native and Newsmax TV host. He avoided an intraparty challenge by attorney Alexander Mici of the Bronx to capture the New York GOP nomination with 82% of the vote and deny Mici the 25% needed to automatically qualify for the June 28 primary ballot.
If his statewide efforts match the enthusiasm and reception he received today at the Republican State Convention at the Garden City Hotel, the Pinion campaign could be one of the most publicized against Schumer since his initial clash against Alfonse M. D'Amato in 1998. .
"In 24 years, Chuck Schumer has put his stamp on American decadence," Pinion told the convention. "We're a state of 19 million and shrinking because the man we put in charge is more concerned with staying in power than being able to lead."
A former Colgate University football player, Pinion has joined a convention chorus that consistently highlights Schumer's 2021 endorsement of socialist India B. Walton for Buffalo mayor and his alleged fear of a Democratic primary by Liberal Rep. Alexandria Ocasio-Cortez of the Bronx. He called Schumer's annual tour of New York's 62 counties an "exercise in vanity" for the senator, resulting in "a trail of broken promises and a graveyard of shattered dreams."