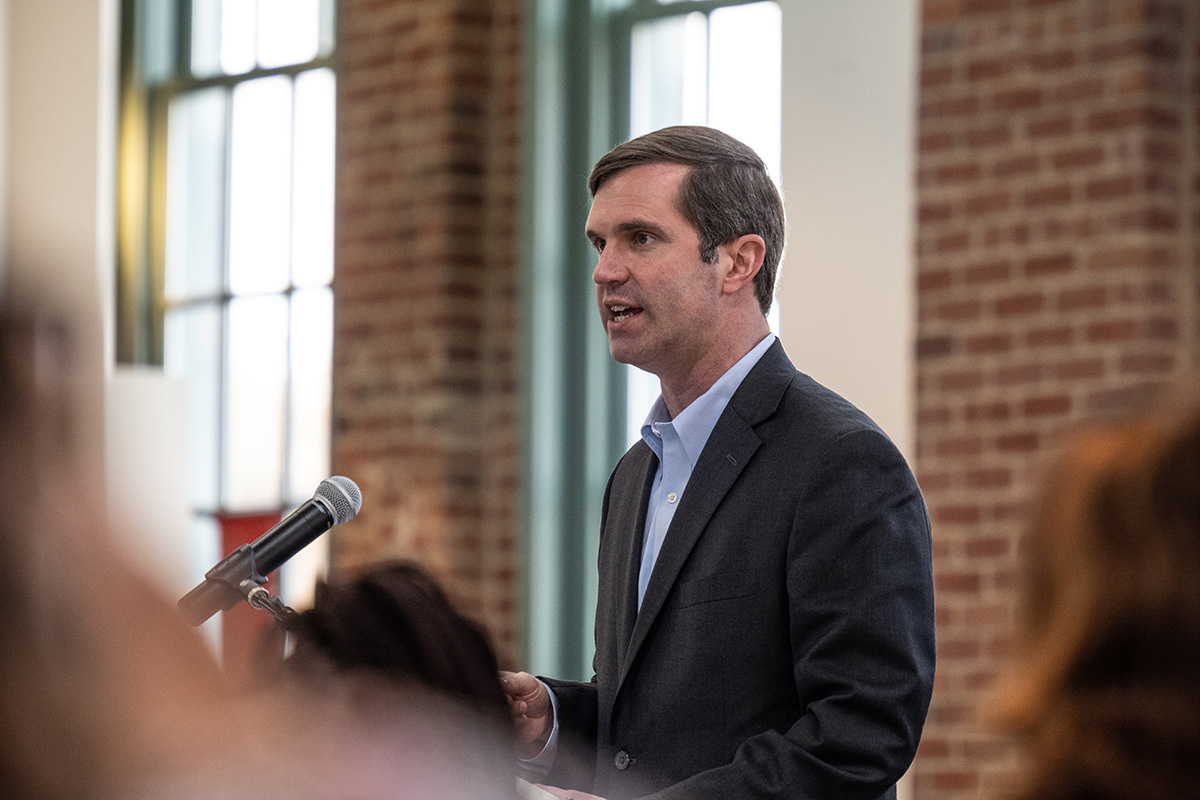 Kentucky governor vetoes bill banning boys from playing women's sports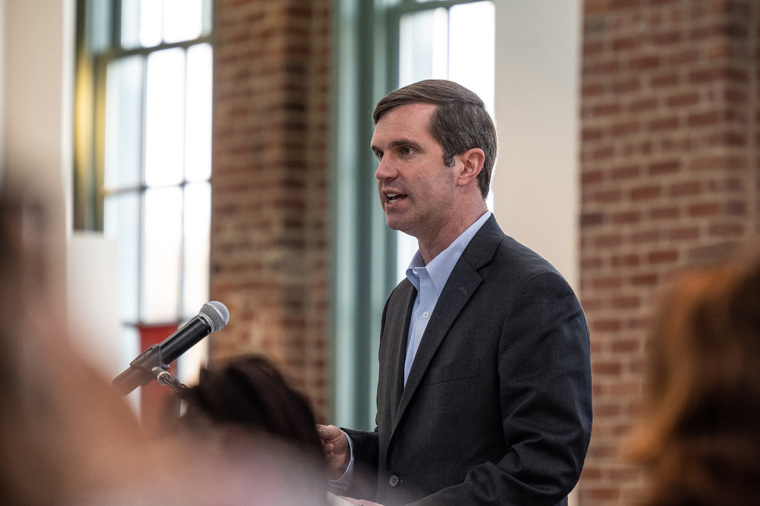 Kentucky Gov. Andy Beshear vetoed a bill that would ban boys from participating in women's sports, arguing in part that the measure was unnecessary given school athletic standards.
The Democratic governor vetoed Senate Bill 83 on Wednesday, saying in a veto message that he believed the standards of the Kentucky High School Athletic Association were sufficient.
These standards, according to Beshear, require student-athletes to participate in sports that match the gender listed on their birth certificate, with some exceptions for students who supposedly underwent a "gender reassignment after puberty" by taking cross-sex hormones.
The Governor asserted that this allows trans-identified students to compete fairly against girls: "KHSAA has approached the issue of transgender sports participation with nuance, collaboration and a sense of fairness that would allow transgender children to participate in sports without disrupting competition. balance."
"KHSAA policy requires that a student-athlete who has undergone a gender reassignment after puberty receive hormone therapy in a verifiable manner and for a sufficient duration to minimize the benefits of competitive sex, and if the student- athlete stops taking hormone therapy they must participate in sport in accordance with their birth gender," the governor's statement added.
Beshear noted that the Republican governors of Utah and Indiana had vetoed similar legislation, expressing concerns about potential litigation and "equal rights of protection" issues.
Utah Governor Spencer Cox's veto was overridden by the Republican-majority Utah Legislature last month, and Republican lawmakers plan to override Indiana Governor Eric Holcomb's veto when they will meet again in May.
Kentucky's Republican-controlled legislature has the option to override the veto later this month when it meets next week for the final two days of session, The Associated Press reported.
Also known as the "Women's Sports Equity Act," SB 83 would require students to participate in sports that match their birth gender.
The student-athlete's biological sex would be determined either by their original birth certificate or by a sworn affidavit from a medical professional.
"An athletic activity or sport designated as 'girls' for students in grades six (6) through twelfth (12) will not be open to male members,' the bill continues.
"Neither the state board, nor any agency designated by the state board to administer interscholastic athletics, nor any school district, nor any member school shall receive any complaint, initiate an investigation, or take any other adverse action against a school for maintaining separate interscholastic or intramural sports teams, activities or sports for female students.
Currently, 14 states have passed such laws: Alabama, Arkansas, Arizona, Florida, Idaho, Iowa, Mississippi, Montana, Oklahoma, North Dakota South, Tennessee, Texas, Utah and West Virginia.
Email: michael.gryboski@christianpost.com Follow Michael Gryboski on Facebook: michael.gryboski Follow Michael Gryboski on Twitter: MichaelGryboskiCP