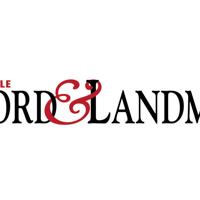 Turkish opposition leaders meet to counter Erdogan's system | Govt. & Politics
ISTANBUL (AP) — Leaders of six opposition parties in Turkey met on Saturday to strategize on the future of the country's system of government — a move that aims to topple the country's longtime leader.
In a statement after the working dinner, party leaders said Turkey was going through "the deepest political and economic crisis" in its history and blamed it on the executive presidential system. They said their common goal was to transform Turkey's governance into a "strengthened parliamentary system".
They didn't mention President Recep Tayyip Erdogan by name, but their clear goal is to find a way to work together to overthrow him.
After more than 11 years as Turkey's prime minister, Erdogan was elected president in 2014. At the time, the post was mainly ceremonial, but in 2017 Turkish voters approved an executive presidential system, greatly expanding the powers of the president. 'Erdogan to the detriment of those of the prime minister. minister and parliament. Erdogan was re-elected the following year. Critics call the system "one-man rule."
The dinner leaders were Kemal Kilicdaroglu, leader of the main opposition Republican People's Party; Meral Aksener of the nationalist Good Party; Temel Karamollaoglu of the conservative Felicity party; Gultekin Uysal of the Democratic Party; Ali Babacan of the Democracy and Progress Party; and Ahmet Davutoglu of the Future Party. They had previously held bilateral meetings, but Saturday's meeting was their first all together. They are expected to release details of their deal on February 28.