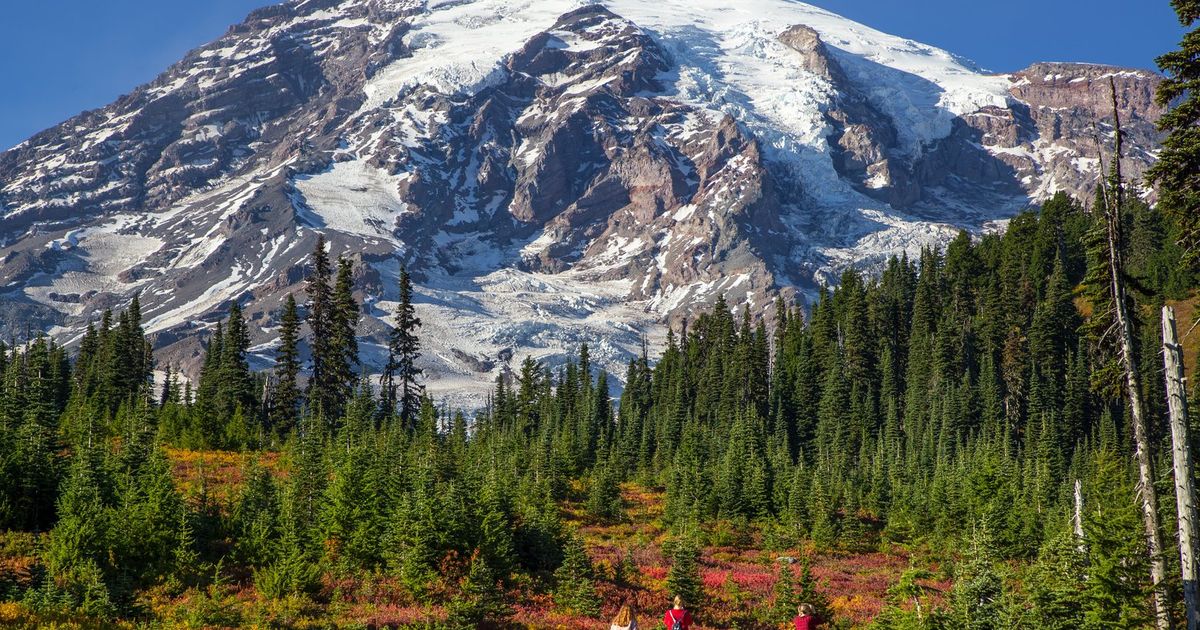 Protect our National Park Service from the politics of Washington, DC
As former superintendent of Mount Rainier National Park and biologist for the North Cascades and Crater Lake National Parks, I have deep roots in the conservation of the Pacific Northwest National Parks.
When the National Park Service turned 100 in 2016, I had been a ranger, biologist, superintendent, and director for 40 of those years, working to protect our nation's most important historic and natural places.
The public assumes that the beauty and presence of our national parks will always be there, but there are political forces that see them only as resources to be exploited.
My brother, Destry Jarvis, who has worked in the conservation community for over 50 years, and I have seen these forces up close and personal. In our new book, "National Parks Forever: Fifty Years of Fighting and a Case for Independence," we tell our stories in the face of these challenges.
For example, when I was superintendent of Mount Rainier National Park, political figures who thought the parks would be better run by the private sector visited me and suggested I start by contracting out toilet cleaning. of the park. I told them that one of those toilets was at Camp Muir, 10,000 feet up the mountain, and that our park maintenance worker who cleaned that toilet was someone "with unique mountaineering skills, a helicopter load certification and the willingness to sleep multiple nights in snow… able to assist in mountain rescues, stop in free fall and adept at cleaning toilets.
I explained that I had never seen a restroom service company that provided very experienced climbers. Their response was, "OK, so what else do you have that we can privatize?"
In 2004, I was asked to travel with Secretary of the Interior Gale Norton to the Seattle area as she promoted the George W. Bush administration's public land policies for a second term. Everywhere we went we heard strong support for national parks – even on the radio show of conservative Kirby Wilbur, who happened to be a Civil War enthusiast and praised the rangers of the park on the battlefields of the parks civil war. After several days of these meetings with the North West news media, I sat down with Secretary Norton and suggested that we put together a platform of positive support for National Parks for President Bush . She turned an icy gaze on me, pointed a finger that reminded me of Disney's Cruella de Vil, and said "NPS is $17 an acre while BLM (Bureau of Land Management) is only $3 an acre."
I replied, "With all due respect, the Statue of Liberty is not a $3 an acre property."
Like Oscar Wilde's quote, she knew the "price of everything but the value of nothing".
For more than 50 years, my co-author brother and I fought political forces that would undermine the conservation of our most treasured places reserved for all. We've seen proposals to drastically cut park budgets, ban references to evolution and climate change, raise fees without public involvement, and etch President Donald Trump's face on Mount Rushmore.
The National Park Service cannot preserve, intact, the natural and cultural areas of the nation's park system while being overruled, divined, threatened and/or ignored by political appointees who control its every decision, staff and its budget request.
The conclusion of our book: "It is high time to radically change the way the NPS is allowed to run our American national park system, moving it out of the highly divisive and over-politicized Department of the Interior, and into an independent agency by act of Congress – possibly structured like the Smithsonian Institution.