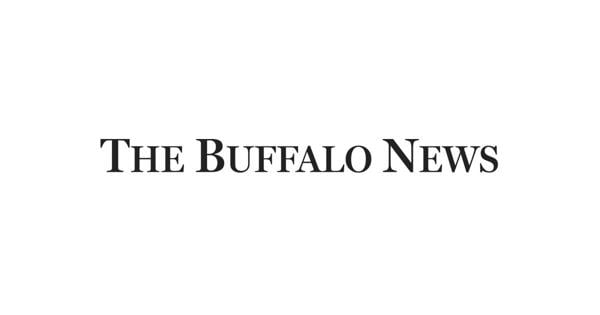 Recorded Future CEO on Journalistic Focus of Cybersecurity Company | Government and politics
SOMERVILLE, Mass. (AP) — Cybersecurity firm Recorded Future has some 1,400 customers and is widely respected. But the threat intelligence business wasn't enough for CEO Christopher Ahlberg. Two years ago, he created an online cybersecurity news service called The Record.
The Associated Press spoke to the 53-year-old Swede about the genesis and plans for the site. The interview has been edited for clarity and conciseness.
A: Michael Bloomberg's book "Bloomberg by Bloomberg". I must have read it five times. We want to build a Bloomberg terminal for cybersecurity. We want all the data, all the analysis, all the research, all the news in one place. So a threat informant, government analyst, security generalist can have the best information at their fingertips.
(Bloomberg News Agency grew out of what was initially a provider of financial data delivered to proprietary terminals).
Q: What information gap did you feel you needed to fill?
A: Most of the media that writes about cyber is very computer-focused. We would like to bring it closer to where the decision-makers are, where the policies are made. The plague of ransomware and now the war in Ukraine have boosted demand. We post directly to our website – without ads or paywalls. We also publish in our own service for paying customers, where stories are cross-correlated with our research and raw safety data.
Q: Your reporters have worked in outlets like the Wall Street Journal and National Public Radio. You grew up with funding from In-Q-Tel, the venture capital arm of the CIA, and Google, and you work with the national security community. Can readers trust The Record for its editorial independence?
A: Registration is a separate unit. The editor, Adam Janofsky, never asked me about a story and I never told him what to write. He would leave if I did. I think we hired people with integrity. They write about our competitors, just like our competitors write about Recorded Future research regularly – sometimes getting exclusives. I don't think anyone can take a story we've done and be able to say 'It serves American interests' or 'It serves British interests'.
Q: I've seen complaints on social media about text interviews The Record has done with cybercriminals – who can make outrageous claims – lacking caveats and context.
A: I think you can say that we get smarter with such interviews, and when you're new, you have to try to do things a little differently. Journalists also interview terrorists. I understand that there may be risks. But these people are not the easiest to reach. And we know that these interviews are read by the right people.
Q: How many journalists does The Record employ and do you plan to expand? Will there be a video component?
A: There are six or seven, depending on how you count. Adam and I agree that we would like to have better international coverage. (Former NPR reporter) Dina Temple-Raston runs a podcast. On the video side, there is no rush. You don't want to do too many things at once.
Copyright 2022 The Associated Press. All rights reserved. This material may not be published, broadcast, rewritten or redistributed without permission.